44cm /86cm CAR ROOF RACK BAR PADS & TIE DOWN STRAPS FOR KAYAKS SURFBOARD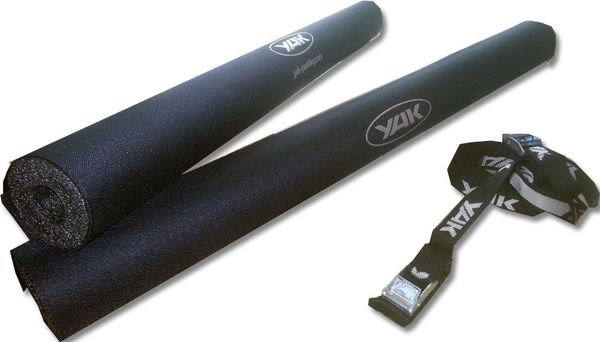 44cm /86cm CAR ROOF RACK BAR PADS & TIE DOWN STRAPS FOR KAYAKS SURFBOARD
Two roof rack pads with thick fabric covers, secured with easy fitting Velcro. The pads fit onto your existing metal roof rack.

Each pad is 44cm or 86cm long and will fit Aero bars, round bars or square bar (may require cutting to fit)

A pair of 3 metre straps for securing your load to your car roof rack. Webbing design ensure fast fitting and secure load.

Ideal combination to secure your load to your cars existing roof rack.