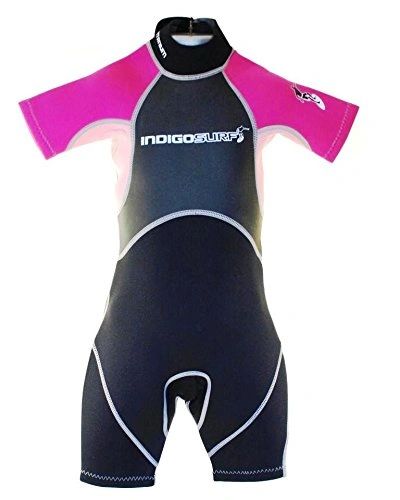 Babys Shorty Wetsuit
Soles Up Front Baby's Wetsuit. 2.5mm neoprene.
A good thing about the baby wetsuit is that it protects against UV so that when you're on holiday it protects them from the suns rays, of course you still need to put suntan lotion on anywhere that is exposed to the sun. Customer comments I found that as the baby wetsuit is so thick it keeps the baby warmer than they would be if they were just in the water in their swimsuit alone, this means that for small babies you can stay in the water for longer than I could if he wasn't wearing one of these baby wetsuits. I also found that the material of the suit helped me to keep a better grip on him, as we all know how slippery babies can get when they are wet, so this was a great help. Summary: Great for little one's Neoprene is very buoyant, helping swimmers to stay afloat. A great performing wetsuit by "Soles Up Front".