Christmas Birthday Gift Gluten Free Biscuits Chocolate Basket Hamper Box Present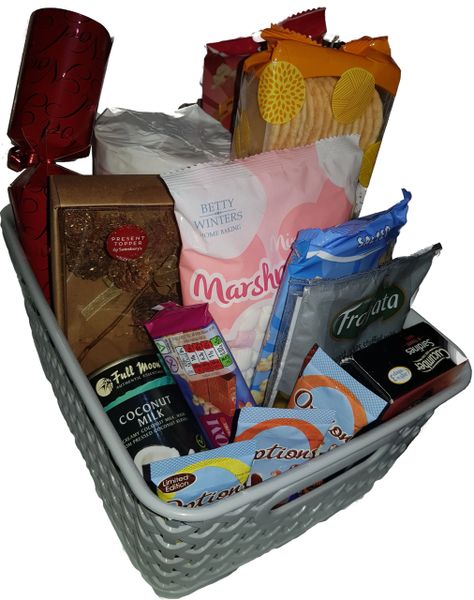 Christmas Birthday Gift Gluten Free Biscuits Chocolate Basket Hamper Box Present
This packed Gluten and Dairy free hamper contains:
Basket,
Christmas cracker,
Present Topper,
free From Choc Crispie bar, dairy free
Gluten free rice cakes with sea salt,
Fragata spanish stuffed olives,
Mini marshmallows,
Gluten Free rice crackers with cheese,
sardines in tomato sauce,
salted microwave popcorn,
options satchets in sweet popcorn flavour,
options satchets in choc orange flavour,
options satchets inbelgian choc praline flavour.
If you need this hamper to be dairy free as well please drop us an email when you purchase and we will add all dairy free items.
If you need a Christmas card sentt and Gift Wrapping we will do this for free, again just let us know.