GREEN METAL GARDEN BIRD FEEDER 6 Suet Fat Balls Quality UK seller wild bird food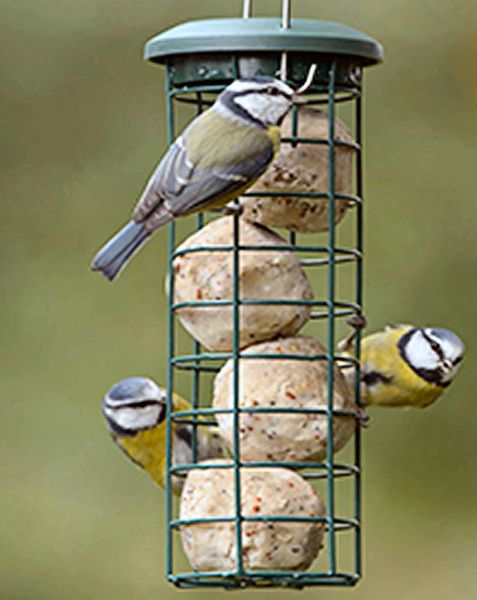 GREEN METAL GARDEN BIRD FEEDER 6 Suet Fat Balls Quality UK seller wild bird food
Green standard suet fat ball bird feeder.
Plastic coated metal construction.
plus

6 Glennwood Quality Bird Food.

All year round

A blend of selected ingredients to appeal to a wide range of garden birds.

ideal for blue tits, robins, finches, starlings & sparrows.

500g cereals, oils and fats, minerals and seeds.