Wicker basket of wild bird food Christmas hamper present gift hand made Birthday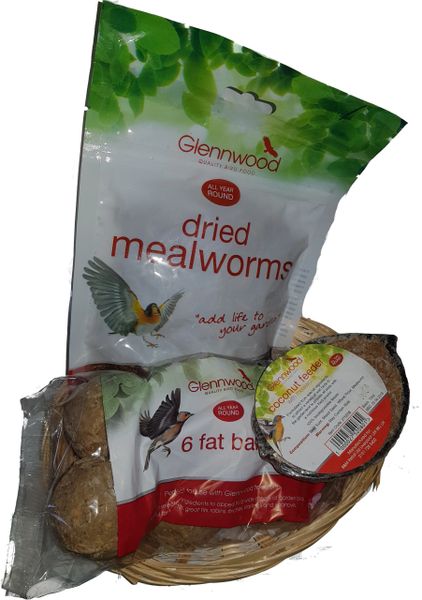 Wicker basket of wild bird food Christmas hamper present gift hand made Birthday
Wicker basket approx 11" with ;
Glennwood Dried meal worms, Ideal for blue tits, great tits, robins, finches, wrens, thrushes and sparrows.
6 Fat balls
1/2 a coconut with hanging rope to tie on the tree filled with mealworm, formulated from special ingredients to attract a variety of wild birds to the garden and to provide all birds with a nutritious food source.
100% biodegradable feeder.
Beef Suet, Mixed seeds, wheat flour and mealworm.