Yak Bravo Kayak Paddle Cag.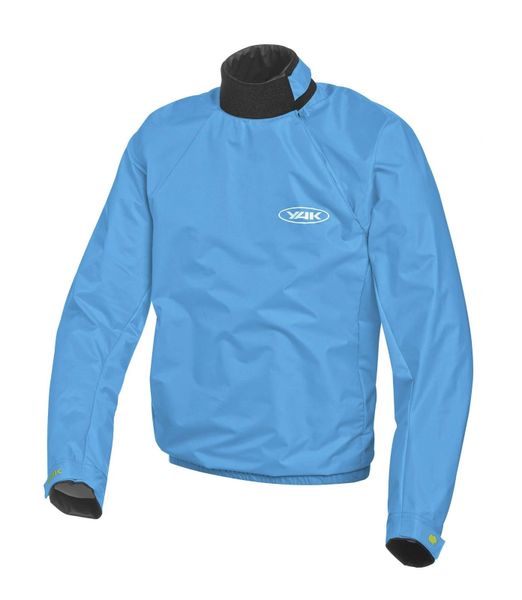 Yak Bravo Kayak Paddle Cag.
The Yak Bravo helps reduce wind chill and stops you getting wet from spray. It will improve your paddling experience and is an ideal compliment to a wetsuit. This spray jacket is perfect for a variety of uses: to keep in a hatch in case the weather turns, for when the sun decides to go down or to keep the spray off in rougher waters. The Bravo cagoule has an adjustable Velcro neck seal and cuffs, making it one of the most comfortable entry level jackets available. The yak bravo also has an elasticated waist band making it a versatile cag suitable for all disciplines of kayaking. The cag is available in a vibrant red or diva blue. In this spray cag you will certainly be noticed on the water.